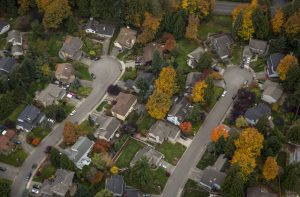 One thing is for sure in the real estate world, just like the stock market, the prices can soar and then bottom out before returning to normal levels. It appears that in 2017 the prices have stabilized, and this can have a huge impact if you are either in the market to sell or to buy. Before you make that real restate decision, consider these top three real estate trends for 2017.
Perfect Time to Buy a Home
Many first-time buyers have been on the fence because prices of homes have been skyrocketing the last couple years. Many of these new players in the real estate market have been renting long enough and want to own their first homes. One of the reasons that this year is a prime buying time is because as many buyers anticipate a drop in prices, they also remember just a few years ago when dropping prices meant dwindling inventory. Rather than pick from the scraps, these new buyers have a chance to get the house of their dreams at reasonable prices.
Builders Have Learned a Lesson
One group in particular who have really learned a lesson over the past decade are the builders. Building higher priced houses right before a market crash wiped out many of these businesses, and they appear to have changed their strategies. More builders are focusing their efforts on building home with more affordable price points. This way they can shield loses in a dropping market because there will always be a buyer looking for a new home they can afford. One reason for the switch is that many consumers had their credit hurt when the economy took a turn, and they have access to lower credit from the lending institutions.
Renting Just Got More Expensive
One other reason the housing industry is expected to see growth in 2017 is because the price to rent continues to go up. In many major and secondary cities, the cost to rent is more than the cost to own a home. Fed up renters are jumping ship and applying to get their first mortgage to not only save money each month, but to reap all the rewards that come with being a homeowner. This year it will be more affordable to own a home than rent in over 85% of the country.
These top three real estate trends for real estate affect renters, sellers, and buyers. Regardless which position you may be in this year, there are certainly plenty of things to consider that will save you money as we make our way towards 2017.  Now, Go ahead and start your search for Charleston Real Estate!
Save
Save