We make buying a home in Myrtle Beach, SC easy! GoPremierOne.com has the most responsive map search of the full Myrtle Beach MLS available. Pan through the areas of interest and instantly the map is populated with current availabilities and details. Give our instant map search smartphone version a try when driving through your favorite neighborhoods!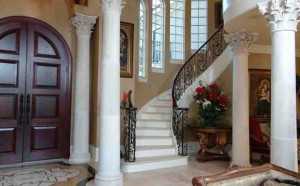 Search Myrtle Beach homes for sale, foreclosures, MLS listings, and more. With the most complete daily updated listing of the local MLS you have the ability to virtually "search like an agent". Make informed decision with up to date Myrtle Beach school data and neighborhood information inside the property detail page. Don't forget to register for a free listing manager account and never miss finding out first about new properties matching your preferences.
Browse by City or do a quick search for all Homes for Sale in Myrtle Beach SC:
Want some useful tools while searching for "homes for sale in Myrtle Beach SC"?  Here is some resources especially for first time home buyers that may be facing some challenges.
Here is a great starter video for home buyers…
Save